Spencer Myer
pianist
Biography
Repertoire
Discography
Reviews
Itinerary
Daurov/Myer Duo
Media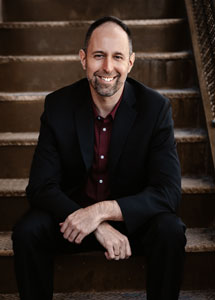 Lauded for "superb playing" and "poised, alert musicianship" by The Boston Globe and labeled "definitely a man to watch" by London's The Independent, American pianist SPENCER MYER is one of the most respected and sought-after artists on today's concert stages.
Spencer Myer's current season includes touring throughout the United States, highlighted by his debut engagement with Oregon's Eugene Symphony Orchestra and his return to Michigan's Traverse Symphony Orchestra, this time for a pair of recitals on its "Maestro Series." Mr. Myer continues as half of the Daurov/Myer Duo, having teamed up with the award-winning cellist Adrian Daurov in 2012.
Spencer Myer's orchestral, recital and chamber music performances have been heard throughout the United States, Canada, Europe, Africa and Asia. He has been soloist with, among many others, The Cleveland Orchestra, Boise, Dayton, Evansville, Louisiana, Massapequa, Northeastern Pennsylvania and Rhode Island philharmonic orchestras, Pro Arte Chamber Orchestra of Boston, ProMusica Chamber Orchestra of Columbus, the Altoona, Bangor, Baton Rouge, Bozeman, Canton, Chattanooga, Duluth Superior, Flagstaff, Grand Junction, Indianapolis, Juneau, Knoxville, Longmont, Macon, Missoula, New Haven, Omaha, Phoenix, Ridgefield, San Juan, Santa Fe, Springfield (MA, MO, OH), Traverse, Tucson and Wyoming symphony orchestras, Indianapolis Chamber Orchestra, New York City's The Park Avenue Chamber Symphony, Canada's Windsor Symphony Orchestra, Mexico's Orquesta Filarmónica de Jalisco, South Africa's Cape Town and Johannesburg philharmonic orchestras and Beijing's China National Symphony Orchestra, collaborating with, among others, conductors David Bernard, Nicholas Cleobury, Kayoko Dan, David Danzmayr, Robert Franz, Neal Gittleman, Bernhard Gueller, Jacques Lacombe, Jahja Ling, Dirk Meyer, Elliot Moore, Timothy Muffitt, Maurice Peress, Kyle Wiley Pickett, Arthur Post, Kevin Rhodes, Lucas Richman, Matthew Savery, Alfred Savia, Klauspeter Seibel, Steven Smith, Gerald Steichen, Arjan Tien, Peter Stafford Wilson and Victor Yampolsky. His 2005 recital/orchestral tour of South Africa included a performance of the five piano concerti of Beethoven with the Chamber Orchestra of South Africa, followed by four return orchestra and recital tours between 2006 and 2018.
Spencer Myer's recital appearances have been presented in New York City's Weill Recital Hall, 92nd Street Y and Steinway Hall, Philadelphia's Kimmel Center and London's Wigmore Hall, while many of his performances have been broadcast on WQXR (New York City), WHYY (Philadelphia), WCLV (Cleveland) and WFMT (Chicago). An in-demand chamber musician, he appeared for five summers at the Lev Aronson Legacy Festival in Dallas with cellists Lynn Harrell, Ralph Kirshbaum, Amit Peled and Brian Thornton, and enjoys a recurring partnership with the Miami String Quartet at the Kent/Blossom Music Festival. Other artistic partners include clarinetist David Shifrin, Cardiff Singer of the World winner Nicole Cabell, the Jupiter, Manhattan and Pacifica string quartets and the Dorian Wind Quintet. Festival appearances have included those of the Annapolis Chamber, Bard, Blossom, Cape Cod Chamber, Chautauqua, Colorado, Gina Bachauer, Jackson Hole, Mendocino, Ravinia, Rocky Ridge and Skaneateles music festivals, Canada's Concerts aux Iles du Bic, Spain's Gijon International Piano Festival and Valencia International Piano Academy, and Indonesia's Yogyakarta International Music Festival.
Spencer Myer's career was launched with three important prizes: First Prize in the 2004 UNISA International Piano Competition in South Africa, the 2006 Christel DeHaan Classical Fellowship from the American Pianists Association and the Gold Medal from the 2008 New Orleans International Piano Competition. Additionally, he is a laureate of the 2007 William Kapell, 2005 Cleveland and 2005 Busoni international piano competitions. He also enjoys an expanding reputation as a vocal collaborator since winning the 2000 Marilyn Horne Foundation Competition. Mr. Myer was a member of Astral Artists' performance roster from 2003-2010.
An enthusiastic supporter of the education of young musicians, Spencer Myer has been a frequent guest artist at workshops for students and teachers, and has served on the faculties of the Baldwin-Wallace University and Oberlin College conservatories of music. He is a graduate of the Oberlin Conservatory of Music, The Juilliard School and Stony Brook University. From 2012 to 2022, he held appointment as Artist-Teacher in Piano and Collaborative Piano at the Longy School of Music of Bard College in Cambridge, Massachusetts. Mr. Myer was the subject of the cover interview in the January/February 2019 issue of The Piano Magazine: Clavier Companion, relating his thoughts on practicing, performing, teaching and mentoring the next generation of pianists. In the Spring of 2022, Mr. Myer was appointed Associate Professor of Music in Piano at Indiana University Bloomington's Jacobs School of Music.
Spencer Myer's debut CD for harmonia mundi usa - solo music of Busoni, Copland, Debussy and Kohs - was released in the fall of 2007 to critical acclaim by Fanfare and Gramophone magazines. He can also be heard on a composer-conducted Naxos CD in performances of three concerti from Huang Ruo's Chamber Concerto Cycle and in a performance of Ravel's Chansons madécasses, included on "Intimate Masterpieces," a 2013 CD featuring faculty and alumni of the Oberlin Conservatory and issued by Oberlin Music. Mr. Myer's most recent four recordings – "William Bolcom: Piano Rags," the Brahms Cello Sonatas with Brian Thornton, the Debussy Cello Sonata and Brahms Clarinet Trio with Brian Thornton and Afendi Yusuf, and Schumann's works for cello and piano, with Brian Thornton – are available on the Steinway & Sons label. In the Fall of 2022, Steinway Classics released "Chopin: The Four Impromptus"; the album is available worldwide through all download and streaming services.
In the fall of 2020, Spencer Myer was elected to the Board of Directors of the New York City-based Musicians Foundation (est. 1914).
Spencer Myer is a Steinway Artist.
[CHAMBER ENSEMBLE REPERTOIRE FOLLOWS CONCERTO LIST]
BACH, J.S.
Concerto #1 in d, BWV 1052
Concerto #1 in c for 2 Pianos, BWV 1060
BEETHOVEN
Concerto #1 in C, Op. 15
Concerto #2 in B-flat, Op. 19
Concerto #3 in c, Op. 37
Concerto #4 in G, Op. 58
Concerto #5 in E-flat, Op. 73 ("Emperor")
Concerto in C, Op. 56 ("Triple")
Fantasia in c, Op. 80 ("Choral Fantasy")
BERNSTEIN
Symphony #2 ("Age of Anxiety")
BLOCH
Concerto Grosso #1
BRAHMS
Concerto #1 in d, Op. 15
Concerto #2 in B-flat, Op. 83
CHOPIN
Andante Spianato & Grande Polonaise, Op. 22
Concerto #1 in e, Op. 11
Concerto #2 in f, Op. 21
DEBUSSY
Fantaisie
FALLA
Nights in the Gardens of Spain
FRANCK
Symphonic Variations
GERSHWIN
Concerto in F
Rhapsody in Blue
Second Rhapsody
Variations on I Got Rhythm
GOTTSCHALK
Grande Tarantelle
GRIEG
Concerto in a, Op. 16
D'INDY
Symphony on a French Mountain Air
LISZT
Concerto #2 in A
Totentanz
MENDELSSOHN
Capriccio brilliant in b, Op. 22
MOZART
Concerto #9 in E-flat, K. 271
Concerto #10 in E-flat for 2 Pianos, K. 365
Concerto #20 in d, K. 466
Concerto #21 in C, K. 467
Concerto #24 in c, K. 491
Concerto #25 in C, K. 503
Concerto #26 in D, K. 537 ("Coronation")
PROKOFIEV
Concerto #2 in g, Op. 16
Concerto #3 in C, Op. 26
RACHMANINOFF
Concerto #1 in f#, Op. 1 (rev. 1917)
Concerto #2 in c, Op. 18
Rhapsody on a Theme of Paganini, Op. 43
RAVEL
Concerto in D for the Left Hand
Concerto in G
SAINT-SAËNS
Africa in g, Op. 89
Carnival of the Animals
Concerto #2 in g, Op. 22
Concerto #4 in c, Op. 44
Concerto #5 in F, Op. 103
SCHUMANN
Concerto in a, Op. 54
Konzertstück, Op. 92
SHOSTAKOVICH
Concerto #2 in F, Op. 102
STRAVINSKY
Concerto for Piano & Winds
TCHAIKOVSKY
Concerto #1 in b-flat, Op. 23
Concerto #2 in G, Op. 44

BARTÓK
Contrasts
Piano Quintet
BEETHOVEN
Piano Trio #4 in D, Op. 70, #1 ("Ghost")
Piano Trio #5 in E-flat, Op. 70, #2
Piano Trio #6 in B-flat, Op. 97 ("Archduke")
Piano Quartet in E-flat (1801)
BRAHMS
Clarinet Trio in a, Op. 114
Horn Trio in E-flat, Op. 40
Piano Trio #1 in B, Op. 8
Piano Trio #2 in C, Op. 87
Piano Trio #3 in c, Op. 101
Piano Quartet #1 in g, Op. 25
Piano Quartet #2 in A, Op. 26
Piano Quintet in f, Op. 34
CHAUSSON
Piano Quartet in A, Op. 30
CLARKE, Rebecca
Dumka (Duo Concertante for Violin, Viola & Piano)
COLERIDGE-TAYLOR
Nonet in f, Op. 2
DEBUSSY
Piano Trio in G
DOHNÁNYI
Piano Quintet #2 in e-flat, Op. 26
DVORÁK
Piano Quintet in A, Op. 5
Piano Quintet in A, Op. 81
DVORÁK/Jolley
Piano Quintet in A, Op. 81 (arr. for piano & woodwinds)
FAURÉ
Piano Quartet #1 in c, Op. 15
Piano Quartet #2 in g, Op. 45
Piano Quintet #1 in d, Op. 89
GLINKA
Trio pathétique in d for Clarinet, Bassoon & Piano
HOIBY
Sextet for Wind Quintet & Piano
LINCOLN-DECUSATIS
Piano Quartet
LOEFFLER
Four Poems (with mezzo-soprano & viola)
MENDELSSOHN
Piano Trio #2 in c, Op. 66
MESSIAEN
Quartet for the End of Time
MOZART
Trio for Clarinet, Viola & Piano in E-flat, K. 498 ("Kegelstatt")
Quintet in E-flat for Piano & Winds, K. 452
POULENC
Trio for Oboe, Bassoon & Piano
Sextet for Piano & Woodwind Quintet
PREVIN
Four Songs (with soprano & cello)
RAVEL
Piano Trio in a
SCHICKELE
Serenade for Three
SCHOENFIELD
Café Music
SCHUBERT
Piano Trio #2 in E-flat, D. 929
Quintet in A for Piano & Strings, D. 667 ("Trout")
SCHUMANN
Piano Quartet in E-flat, Op. 47
Piano Quintet in E-flat, Op. 44
SHOSTAKOVICH
Piano Trio #2 in e, Op. 67
TCHAIKOVSKY
Piano Trio in a, Op. 50
THUILLE
Sextet in B-flat for Piano & Woodwind Quintet, Op. 6
ZEMLINSKY
Piano Trio in d, Op. 3
CHOPIN: THE FOUR IMPROMPTUS

Steinway & Sons CD: STNS30202
(available worldwide through all download and streaming services)

WILLIAM BOLCOM: PIANO RAGS

Ghost Rags (3)
Classic Rags (3)
Raggin' Rudi
Fields of Flowers
Epithalamium
The Garden of Eden
Knockout
Estela "Rag Latino"
The Brooklyn Dodge

Steinway & Sons CD: STNS30041

"SPENCER MYER - LIVE IN RECITAL"

Beethoven: Sonata #14 in c-sharp, Op. 27, #2 ("Moonlight")
Chopin: Barcarolle in F-sharp, Op. 60
Chopin: Waltz #5 in A-flat, Op. 42
Ravel: Alborada del gracioso
Albéniz: Iberia, Book II
Vine: Piano Sonata #1 (1990)
Wild: Etude #4 on Gershwin's Embraceable You
Wild: Etude #6 on Gershwin's I Got Rhythm

(private label)

"SPENCER MYER PLAYS PRELUDES & VARIATIONS"

Kohs: Variations on L'Homme Armé
Copland: Piano Variations
Busoni: 10 Variations on a Prelude of Chopin
Debussy: Préludes, Book II

harmonia mundi usa: 907477

"ROBERT SCHUMANN: WORKS FOR CELLO & PIANO"

Adagio & Allegro, Op. 70
Fünf Stücke im Volkston, Op. 102
Fantasiestücke, Op. 73
Schubert: Ave Maria, D. 839
Brian Thornton, cellist

Steinway & Sons CD: STNS30117

"BRIAN THORNTON, CELLO"

Debussy: Cello Sonata
Brahms: Clarinet Trio
with Afendi Yusuf, clarinetist

Steinway & Sons CD: STNS30109

BRAHMS: CELLO SONATAS

Brian Thornton, cellist

Steinway & Sons CD: STNS30081

"KOL NIDREI & BEYOND: LEV'S STORY"

Bruch: Kol Nidrei
Leonovich: Fantasie on Themes from Dvorák's Opera Rusalka
Rachmaninoff: Vocalise, Op. 34, #14
Aronson: Hassidic Dance
Aronson/Anski: Mipnei Ma
Aronson/Bloch: Abodah
Aronson/Lavry: Kinereth
Zimmerli: Sonata Kol Nidrei
Bloch: Prayer from Jewish Life, No. 1
Brian Thornton, cellist

(private label)

MAURICE RAVEL - "INTIMATE MASTERPIECES"

Introduction & Allegro
Yolanda Kondonassis, harpist
Alexa Still, flutist
Richard Hawkins, clarinetist
Jupiter String Quartet
String Quartet in F
Jupiter String Quartet
Chansons madécasses
Ellie Dehn, soprano
Alexa Still, flutist
Daniel McDonough, cellist
Spencer Myer, pianist
Cinq mélodies populaires grecques
Ellie Dehn, soprano
Yolanda Kondonassis, harpist

Oberlin Music CD: OC-13-04

HUANG RUO

Chamber Concerto Cycle
Yueh Fei: Concerto #1 for 8 Players (2000)
The Lost Garden: Concerto #2 for 8 Players (2001)
Divergence: Concerto #3 for 5 Players (2001)
International Contemporary Ensemble
Huang Ruo, conductor

NAXOS: 8.559322
Myer's programme was itself a showcase, offering an interesting mix of styles [Haydn, Debussy, Liszt, Albeniz, Moszkowski]. After making the hardest things look easy, Myer played us out with a gentle Bach transcription, whose web of cantabile themes went at different speeds and cast a lovely spell. Myer is definitely a man to watch.
THE INDEPENDENT (London)
This is one gorgeously played and engineered album [Bolcom: Piano Rags], and the music is sophisticated and charming. William Bolcom has done for rags what Chopin did for polonaises, staying true to the rhythms of a popular dance while adding to it the touch of a skilled composer and harmonist. Spencer Myer's playing is truly outstanding; his dynamics, phrasing and use of rubato are all well considered, and he's sensitive to every compositional and structural detail. His tone is gloriously warm and burnished, and the acoustics flatter him with their evenness and clarity; the piano is represented perfectly. Get this one!
AMERICAN RECORD GUIDE
Spencer Myer gave a thoughtful, satisfying recital at the Phillips Collection. This youngish American artist has amassed a varied career of solo engagements, chamber music and lieder accompaniment, a healthy diversity that guards against the it's-all-about-me attitude one sees in many pianists. The program consisted of Debussy, Albeniz and Moszkowski. All well and good, with Myer displaying intelligent musicianship and excellent keyboard command. He gives the impression of playing music, not the piano; overall the concentration and keyboard imagination were exemplary.
THE WASHINGTON POST
Canton Symphony: from Gershwin swagger to the sublime depths of Swan Lake [headline]
The Piano Concerto in F is an intricate orchestral pastiche brimming with multiple themes and disparate moods infused with lush Romanticism and the pulsing swagger of urban jazz. As a central percussive and melodic element, guest soloist Spencer Myer's performance was commanding and vivacious from beginning to end. Especially in his playful dialogue with the ensemble during the Adagio movement, he articulated all of Gershwin's bluesy savoir faire with captivating finesse.
clevelandclassical.com
With crisp timing, exquisite touch, and a firm grasp of musical proportion, American pianist Spencer Myer earned the top spot in the 20th annual New Orleans International Piano Competition. His 50-minute recital matched what veteran observers and the six-person jury had seen throughout the competition: an unruffled professional who consistently drew singing, lyrical sounds from his Steinway concert grand.
THE TIME-PICAYUNE (New Orleans)
In an intimate space, an intricate performance fit for a king [headline]
The sense of immediacy was present throughout Chameleon's concert, nowhere more so than in its centerpiece: an impassioned and broadly scaled performance of the Brahms Piano Quintet. One could hear and admire not just the familiar, surging themes but also the intricate details that often go unnoticed in the tumult. That intimacy also allowed one to appreciate the superb playing of guest pianist Spencer Myer, who anchored the Brahms with poised, alert musicianship and generous tone.
THE BOSTON GLOBE
Spencer Myer is a pianist on the rise. His playing was a model of refinement, urgency and aristocratic vitality.
THE PLAIN DEALER (Cleveland)
Over several decades, Bolcom combined his gifts to forge a collection of piano rags that have kept performers and listeners mesmerised. Spencer Myer certainly sounds smitten with these disarming pieces. He plays Bolcom's miniature brainstorms with equal doses of sass and sweetness, giving full voice to the drama, poetry and humour that overflow from the page.
GRAMOPHONE
Spencer Myer gave an impressive, elegant rendering of Rachmaninoff's Rhapsody on a Theme of Paganini, earning a standing ovation and a trio of curtain calls. We would like to hear more from this young talent.
DAYTON DAILY NEWS
Spencer Myer, who often plays here [with Haddonfield Symphony Orchestra] played the Ravel concerto with so much personal affection as to seem self-indulgent in another setting. But with Milanov's ultra-sympathetic accompaniment and the hall's close-range sound, you had to be thoroughly drawn in - so much that all the Chopin-esque touches more experienced pianists have unsuccessfully tried to bring to the piece seemed convincing from him.
PHILADELPHIA INQUIRER
Not only is Myer an entirely finished artist, but his playing was so acutely logical yet expressive that the inimitable Mozartean magic of a great performance was patently evident.
THE CITIZEN (Johannesburg)
There was plenty of lyricism in his interpretation [Prokofiev Sonata #7], and not only in the bitter song of the second movement. The finale - a fearsome juggernaut of syncopated, single-minded energy - wasn't used as an excuse to hammer the listener into admiration. There was a lot of admiration to spare for Myer after the final pounding notes, however, as the audience erupted in cheers.
THE INDIANAPOLIS STAR
Myer played Concerto No. 5 with panache and exhilarating fleetness. Most importantly, he showed an overall grasp of Beethoven's characteristic idiom and method. He was always acutely sensitive to the composer's many subtleties. Above all, he remained supremely poetic. It was nuanced playing to the hilt, warm as well as virtuosic. He fully deserved the ecstatic audience's standing ovation.
PRETORIA NEWS
Omaha Symphony opens season with triumphant night of Beethoven, Bernstein [headline]
More impressive than Bernstein's music itself was Spencer Myer, guest pianist. Downstage of an already triumphant symphony, Myer's hands were a show of their own. For almost 40 minutes his fingertips seemed to have an almost electric relationship with the keyboard, while the rest of his face and body remained stoic. The effect of this deep investment in the music was hypnotizing. The conclusion of Bernstein's Symphony No. 2 was joyous, and the audience stood up to applaud Myer just as much as the orchestra and Wilkins.
OMAHA WORLD-HERALD
A new series from Harmonia Mundi USA presents three young American pianists, all fellows of the American Pianists Association and all destined for major careers. Classics of the American piano repertory are the main attraction; recording quality is excellent and the presentation, with informative booklet notes and the tasteful photos, entirely free of marketing hype. Spencer Myer starts splendidly with the premiere recording of a minor masterwork. Ellis Kohs, after studies with Piston and Stravinsky, spent most of his life teaching at the University of Southern California; his Variations on L'homme armé were written just after World War II. In around six minutes, Kohs puts the famous Renaissance tune through a dizzying variety of settings, moving from simple counterpoint to violent dissonance and back again. Myer's clarity of touch, rhythmic buoyancy and clean textures should win many new friends for this and Busoni's variations on Chopin's C minor Prelude.
BBC MUSIC MAGAZINE
Young pianist thrills audience [headline]
The gifted young American pianist, Spencer Myer, brought his impeccable performance skills to the Tennessee Theatre for the opening performance of the Knoxville Symphony Orchestra's 73rd season.
KNOXVILLE NEWS-SENTINEL
PIANIST MYER OFFERS A RARE TREAT [headline]
Those who were in the audience for the Artist Series solo recital with pianist Spencer Myer can consider themselves lucky. Myer is a masterful artist who can thrill even the most jaded listener, which he did so thoroughly in his first Sarasota appearance. What was most striking about this program was the extreme breadth of style tackled by the soloist. Myer managed the delicacy and relative control of the Handel Suite, ventured into modernism with Janacek and back again to early Romanticism with Beethoven and Schubert, doing so with a firm scholarly basis for his expressive fluency.
SARASOTA HERALD TRIBUNE
Spencer Myer, familiar to northern Minnesota audiences, but in his first performance with the DSSO, came on stage with Maestro Meyer. They teamed up to present the crown of Beethoven's five piano concertos, No. 5 in E-flat major. Meyer and Myer were supremely smooth and graceful, offering one of the most lyrical performances of this work I've ever heard. The audience erupted with overflowing enthusiasm.
DULUTH NEWS TRIBUNE
American Exceptionalism: The Cliburn closes its American influence festival with a terrific concert at the Kimbell Arts Museum [headline]
The Cliburn name is inextricably connected to the piano, and Sunday's concert brought us four pianists. Two of them performed collaboratively, But Spencer Myer and Henry Kramer each had a solo turn, and both wowed listeners. Spencer Myer's performance of Copland's Piano Variations served as a delightful reminder that Copland had a considerable output of abstract music. Myer's remarks about the piece were brief and helpful. His playing–his playing was transfixing. In less capable hands, this music could seem like a mere exercise in complexity. Myer, though, produced interesting lines, varied sonorities, and ringing overtones.
THEATER JONES (North Texas)
Springfield Symphony Orchestra delights with Mozart, Beethoven [headline]
Spencer Myer is a frequent guest, having played both Mozart and Rachmaninoff with them since 2012. Myer brought precision and beautiful tone to bear in the Beethoven Emperor Concerto. His scrupulous articulation combined with the piano's bell-like upper register to make Beethoven's sweeping passagework positively sparkle. The Adagio was profoundly beautiful. Beethoven's galloping finale ignited a standing ovation and sent everyone home singing.
THE REPUBLICAN  (Springfield, MA)
William Bolcom: Piano Rags
Spencer Myer is a fantastic pianist, bringing polished phrasing and rubato to a genre too often played robotically. His tone is warm and burnished, and the acoustics flatter the piano.
THE ABSOLUTE SOUND
The night was titled 'A Private Audience' and its first half was devoted to a selection of Bernstein's Anniversaries for solo piano. These are small musical portraits, dedicated to friends and fellow travelers over the course of Bernstein's virtuosically eventful life. The composer's elder daughter, Jamie Bernstein, was present as narrator of this work, introd8ucing each tribute with a salutary blend of familial warmth and sharp-eyed insight. The interweaving of her stories, illustrated with project family photos, and the music itself – laid out with uncommon grace by pianist Spencer Myer – brought this first half of the concert a rare sense of intimacy. It felt less like a buttoned-down tribute to a classical icon than an evening in his own living room, gathered around the piano.
THE BOSTON GLOBE
Cellist Brian Thornton explores late chamber works by Debussy and Brahms with creative polish and refined sensitivity on his latest album from Steinway & Sons. Joined in masterful collaboration by a fellow Cleveland Orchestra member, principal Clarinetist Afendi Yusuf, and the superb pianist Spencer Myer. Thornton pairs Debussy's 1915 Cello Sonata with Brahms' 1891 Clarinet Trio, Op. 114, a thoughtful juxtaposition of the composers' mature styles.
clevelandclassical.com
CD Review–Brian Thornton & Spencer Myer, Robert Schumann: Works for Cello & Piano [headline]
Hearing the music of Schumann through the lens of cellist Brian Thornton and pianist Spencer Myer is to experience a level of expressivity one might forget even exists. Robert Schumann: Works for Cello & Piano contains three brilliant performances of works by that composer, and in an interesting quasi-encore, one scoop of Schubert to top things off.
clevelandclassical.com
Opera's At-Home Experiments [headline]
On Site Opera devised an analog concept: personal performances via telephone. Mario Diaz-Moresco, with pianist Spencer Myer, is singing Beethoven's song cycle An die ferne Geliebte to individual ticket purchasers, one listener at a time. Mr. Diaz-Moresco captured the protagonist's ardent spirit, his identification with the natural world, and his sorrow about the lengthy separation; Mr. Myer's depiction of resignation in the piano introduction to the final song was particularly moving.
THE WALL STREET JOURNAL
6/25/2023 (3pm)

ROCKY RIDGE MUSIC FESTIVAL (Estes Park, CO)

Rocky Ridge Music Center

Debussy: 3 Préludes, Book II
Poulenc: Sextet for Piano & Woodwind Quintet
with Claudia Anderson, flutist
Peter Cooper, oboist
David Shea, clarinetist
Rémy Taghavi, bassoonist
Robert Fant, hornist

7/6/2023 (8pm)

INDIANA UNIVERSITY BLOOMINGTON

Auer Hall, Jacobs School of Music

Debussy: 24 Préludes

7/7-17/2023

REBECCA PENNEYS PIANO FESTIVAL

University of South Florida (Tampa)

faculty member

7/24/2023 (8:15pm)

CHAUTAUQUA MUSIC SCHOOL FESTIVAL ORCHESTRA (NY)

Bradley Thachuk, conductor
Chautauqua Amphitheater

Gottschalk: Grande Tarantelle
with Chautauqua School of Dance

8/29/2023 (7pm)

JACKSON HOLE CHAMBER MUSIC (WY)

Antelope Trails Ranch

Schumann: Piano Quintet
with Karen Galvin, violinist
Rebecca Racusin, violinist
Ben Ullery, violist
Francisco Vila, cellist

8/31/2023 (7pm)

JACKSON HOLE CHAMBER MUSIC (WY)

Antelope Trails Ranch

Schoenfield: Café Music
with Justin Bruns, violinist
Ilya Finkelshteyn, cellist

9/3/2023 (3pm)

JACKSON HOLE CHAMBER MUSIC (WY)

Antelope Trails Ranch

Dvorák: Piano Quintet
with Justin Bruns, violinist
Jennifer, Ross, violinist
Benn Ullery, violist
Ilya Finkelshteyn, cellist

9/14/2023 (6pm)

COLD SPRING HARBOR LABORATORY (NY)

Grace Auditorium

Brahms: Cello Sonata #1
Brahms: Cello Sonata #2
with Adrian Daurov, cellist

9/22/2023 (8pm)

INDIANA UNIVERSITY BLOOMINGTON

Auer Hall, Jacobs School of Music

Debussy: 24 Préludes

9/26/2023 (7:30pm)

THE UNIVERSITY OF OKLAHOMA (Norman)

Paul F. Sharp Concert Hall

Debussy: 24 Préludes

9/29/2023 (8pm)

INDIANA UNIVERSITY BLOOMINGTON

Auer Hall, Jacobs School of Music

Dvorák: Piano Quintet #1
with Pacifica String Quartet

10/7/2023 (8pm)

INDIANA UNIVERSITY BLOOMINGTON

Auer Hall, Jacobs School of Music

Gershwin/Skelton: 7 Songs for 2 Pianos
Grainger: Fantasy on Gershwin's Porgy & Bess
Gershwin/Skelton: An American in Paris
with Logan Skelton, pianist
James Giles, pianist

10/13/2023 (7:30pm)

OHIO MUSIC TEACHERS ASSOCIATION

Faith Ministries Church (Columbus)

Debussy: 24 Préludes

10/22/2023 (3pm)

INDIANA UNIVERSITY BLOOMINGTON

Auer Hall, Jacobs School of Music

Bartók: Contrasts
with Eli Eban, clarinetist
Mark Kaplan, violinist

11/11/2023 (7:30pm)
11/12/2023 (3pm)

TRAVERSE SYMPHONY ORCHESTRA (MI)

The Cathedral Barn (Traverse City)

Chopin: Impromptu #1
Chopin: Scherzo #2
Chopin: Impromptu #2
Chopin: Impromptu #3
Chopin: Barcarolle
Chopin: Fantaisie-Impromptu
Debussy: 8 Préludes (Book I)
Debussy: 5 Préludes (Book II)

11/19/2023 (2pm)

InCONCERT SIERRA (CA)

Grass Valley Seventh-day Adventist Church

Debussy: 24 Préludes

12/7/2023 (7:30pm)

EUGENE SYMPHONY ORCHESTRA (OR)

Mélisse Brunet, conductor
Silva Concert Hall, Hult Center for the Performing Arts

Mozart: Piano Concerto #23

2/10/2024 (7pm)

RIVER VIEW LOCAL SCHOOLS (Warsaw, OH)

River View High School Auditorium

"Steinway Piano Dedication Recital"

2/29/2024 (7:30pm)

FLORIDA GULF COAST UNIVERSITY (Fort Myers)

U. Tobe Recital Hall, Bower School of Music & the Arts

Debussy: 24 Préludes

4/14/2024 (2pm)

ST. PETER'S EPISCOPAL CHURCH (Ashtabula, OH)

5/12/2024 (7pm)

SUNDAY EVENINGS AT KLAVIERHAUS (NYC)

Debussy: 24 Préludes

6/3/2023 (7:30pm)

TENNESSEE MUSIC TEACHERS ASSOCIATION

Steve & Judy Turner Recital Hall, Vanderbilt University (Nashville)
Chopin: Scherzo #2 in b-flat, Op. 31

American Pianists Association (Indianapolis, IN)
October 3, 2023

Debussy: Jardins sous la pluie from "Estampes"

Longy School of Music (Cambridge, MA)
February 13, 2019

Beethoven: Concerto #4 in G, Op. 58

NYCA Symphony Orchestra
Eduard Zilberkant, conductor
June 20, 2017

Beethoven: Piano Sonata #31 in A-flat, Op. 110

Longy School of Music (Cambridge, MA)
February 16, 2020

Carl Vine: Piano Sonata No. 1 (mvt. I)
Bass Hall (Fort Worth, TX)
May, 2009

Bolcom: The Garden of Eden (The Serpent's Kiss)
University of Montana (Missoula)
February 9, 2014

Spencer Myer's YouTube Channel